Hey y'all, it's that time of year again! It's my birthday!!!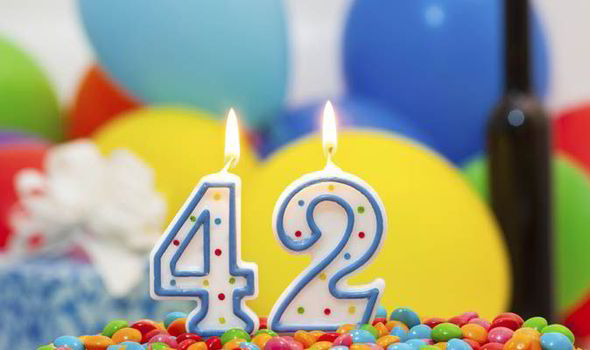 This wasn't exactly a banner year, and I don't really feel like I have that much to say about it. I'll give it what I've got, though.
While 41 is not a monumental number, both of my girls hit big milestones during my odd year. Emma turned 13, so we officially have a teenager. Sofia turned 10, so we no longer have anyone in single digits. I can tell you that I was not ready for either girl to turn those ages, but they've been great so far. They are both such amazing little people, who really are not that little anymore.
Last week I hit the midway point in coursework for my doctoral degree. Seven courses down, seven to go. Then an internship, a huge exam, a dissertation, and a hop, skip, and a jump to my doctoral degree. With each course, I seem to hit a point where I tell Michael that I cannot do this, but I've finished every course so far, so I guess I can.
Work continued on as usual, which means constant changes. We saw a new tower emerge on the existing hospital building and quickly begin filling with patients , which is exciting and daunting at the same time. We experienced the scary unknown of coronavirus, which ground all hospital visitations to a halt. But the year was fun, as well. I got to star in my own small day-in-the-life-of video for the hospital, which earned me lots of recognition and free donuts from my favorite bakery.
I published not one but two books of poetry during 41. I only meant to do the first one, Conversations with the Moon. I had been working on that one for several months, and I knew where it was going. 39 Poems happened so fast that it seemed to come out of no where. They are two very different books, but I am pleased with both of them.
We travelled just a little this year. We made a few trips to Crawfordsville to see family, of course. One of those was a milestone trip in itself, as it was for my parents' 50th wedding anniversary. That was a great week with family, celebrating my parents' constant commitment to each other and their marriage, even when things are hard. The only other real traveling we did was to the Outer Banks for a week in July. That was a fantastic, leisurely week on the beach. My brother went with us, which made the trip that much better.
In the middle of 41, coronavirus hit and the world seemed to stop overnight. We haven't gotten coronavirus in my family, thankfully, but that doesn't mean we haven't been affected by it. Everyone has been. We had to cancel a vacation in April because it wasn't safe to travel. The girls haven't been in a classroom since before spring break. Michael works from home indefinitely. We rarely leave the house, just to pick up groceries and fetch carryout food. We wear masks everywhere we go.
In the forced togetherness, though, we have grown. Rather than being sick of one another, the four of us have remained close. We have learned a strange mix of independence and yet depending on one another. We have played endless games and taken up new hobbies.
It has been an odd year, largely because of coronavirus. Unfortunately there is no end in sight for it, at least at this point. Somedays it feels like coronavirus will go on forever, and that our stringent social distancing will as well.
41 doesn't go on forever, though. 42 is here, shrouded in a veil of unknowing. I have things I hope we will do, like eventually send our girls back to school. We hope to travel to Greece next summer if it is safe to do so. But like so much of our current life, we are in a wait-and-see holding pattern for now.
So to 41, thanks for being a very different year. I won't soon forget you.
And to 42, let's do this.